Affordable Care Act Resources
As the country continues to implement the Affordable Care Act, I want to make sure people in Maine have access to the resources they need to take full advantage of the law and its reforms. I hope you find the fact sheets and links below helpful.
--Chellie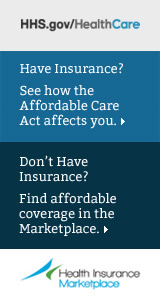 Getting Covered
Open Enrollment Period
For those buying plans for the first time or changing their plans from the previous year, the 2014-2015 open enrollment period ends on February 15, 2015. Outside of this period, there are special enrollment periods triggered by qualifying life events (such as the birth of a child or a change in marital status) or for certain special circumstances. Information on eliglbility for meeting these periods can be found here. 
HealthCare.gov
To search for and apply for insurance plans, go to Healthcare.gov. 
The website serves both consumers who are looking for coverage and small business owners who have access to SHOP Marketplaces. For Spanish-speaking consumers, go to CuidadoDeSalud.gov.
Toll-Free Consumer Call Center for the Marketplace
Individuals should call 1-800-318-2596
Small businesses should call 1-800-706-7893
Enroll 207
To learn where you can get in-person assistance with enrollment in Maine, go to www.enroll207.com.
More information on the Affordable Care Act
Other Resources
Kaiser Family Health Foundation
The Kaiser Family Health Foundation's website offers a wealth of information about healthcare reform, including FAQs, interactive calculators, and policy updates.