Reforming agriculture policy
After years of work, the President signed a 2014 Farm Bill containing many of the reforms proposed in Congresswoman Chellie Pingree's Local Farms, Food, and Jobs Act.  These reforms take important steps to support local farmers, invest in regional food systems, and give all consumers better access to nutritious food that benefits the local economy.  
Among others, victories include: 
Making it easier to use SNAP benefits to purchase local food
More funding to promote farmers markets and farm stand, assist farmers seeking organic certification, and make local value-added products.
Reforming federal insurance programs that work better to protect organic and diversified farms
​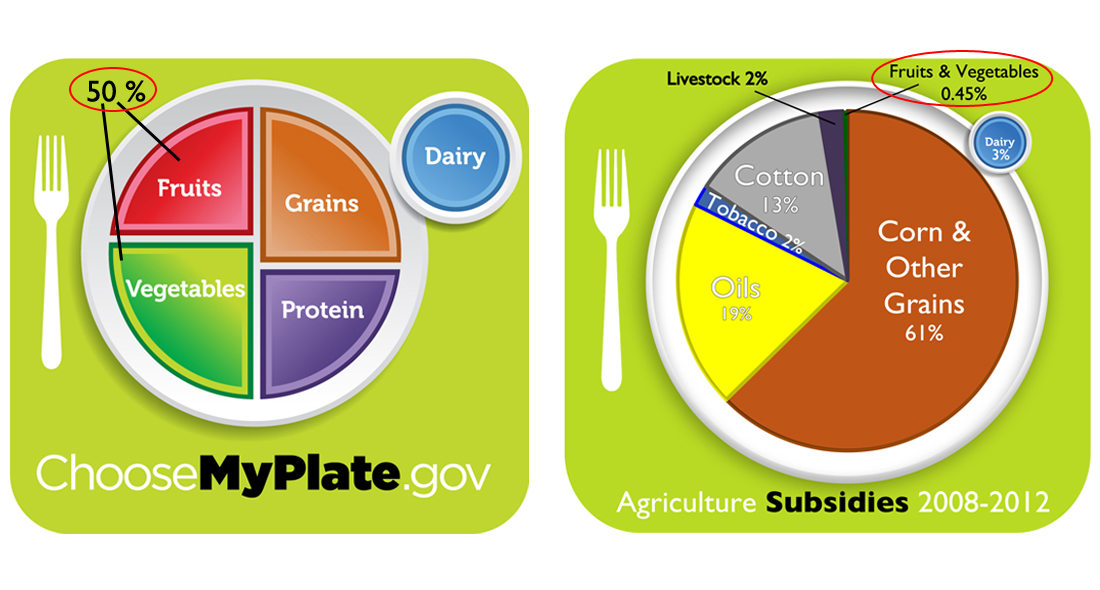 But, as you can tell from the graphic above, there is more work to be done to turn the nation's food policy right side up.  Visit here for updates on her work to make our food system work better for the environment, people, and the economy.