Brunswick student wins 2018 Congressional Art Competition for Maine's 1st District
Galen Gaze's illustration will hang in a special exhibit at the U.S. Capitol

Congresswoman Chellie Pingree announced today that Galen Gaze of Brunswick has won the 2018 Congressional Art Competition for Maine's 1st District. Her illustration, entitled "Toucanana," will be on display at the U.S. Capitol for a year. 
 
"The artwork created by Maine students for this competition has always been impressive, and this year is no exception," Pingree said. "Galen's unique and creative drawing will certainly catch people's eyes when it is on display at the Capitol.  My congratulations to her and all the top finishers of this year's competition—everyone's work was wonderful. My thanks to the Maine Arts Commission for their continued role in supporting this great competition."   
 
Judges Pamela Moulton and Beth Wilbur Van Mierlo praised Gaze's winning work for its surprising and creative content, strong composition, and technical quality. "She really pushed the medium," the judges said.
 
Gaze, 18, is a senior at Brunswick High School. Another one of her illustrations—"Innocence Is Bliss"—earned an honorable mention. 

The judges also recognized the work of four other 1st District students
1st Runner Up Benjamin Folsom of Falmouth High School: "Disperse"

2nd Runner Up Rachel Walton of Yarmouth High School: "Narcissus"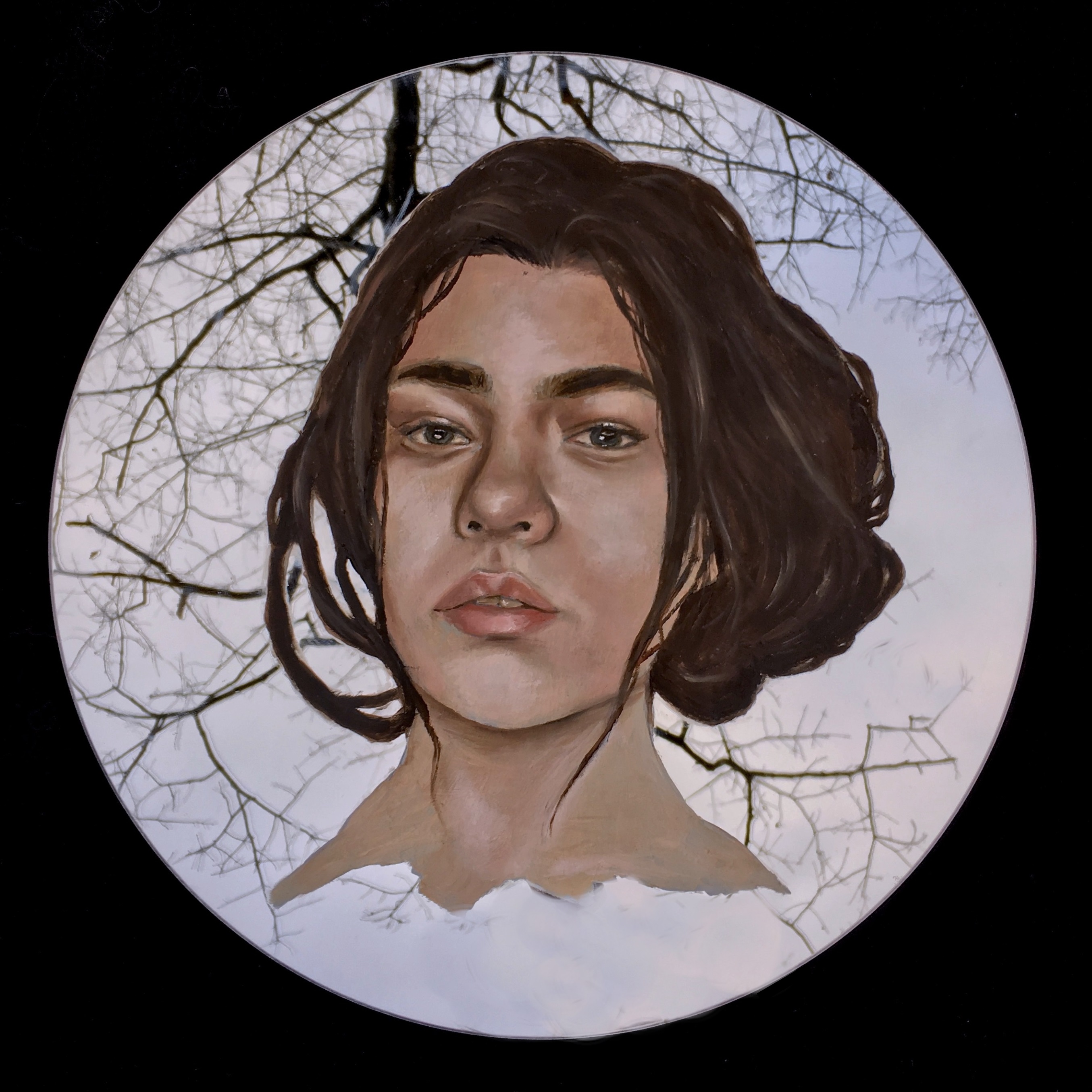 Honorable Mention Corilie Green of Freeport High School: "The Greefer"

Honorable Mention Chelsea Zhao of Falmouth High School: "Lost in Thought"

About the Competition
Held each year, the Congressional Art Competition takes place in participating Congressional Districts across the country.  One winning work from each District hangs in a special exhibit at the U.S. Capitol for a year.  This year, a jury put together by the Maine Arts Commission and Maine College of Art selected Maine winners from the top finishers in the regional Scholastic Art Competition. 
 
First-place winners will travel to Washington to participate in an opening ceremony in June.  Winners and runners-up from both Congressional districts will have their art on display at the State House in late April, followed by a Blaine House reception.  The Maine College of Art offers winning high school seniors a scholarship to their BFA program, and younger students receive a scholarship to their PreCollege program. 
About the Judges
Beth Wilbur Van Mierlo is a life-long artist, teacher and founder of Oak Street Studios, A Young People's Art Institute, and Side x Side, an arts-in-education non-profit in Portland.  
 
Pamela Moulton is a Franco-American textile and installation artist living in Portland. Her work has been exhibited internationally.