Reducing Food Waste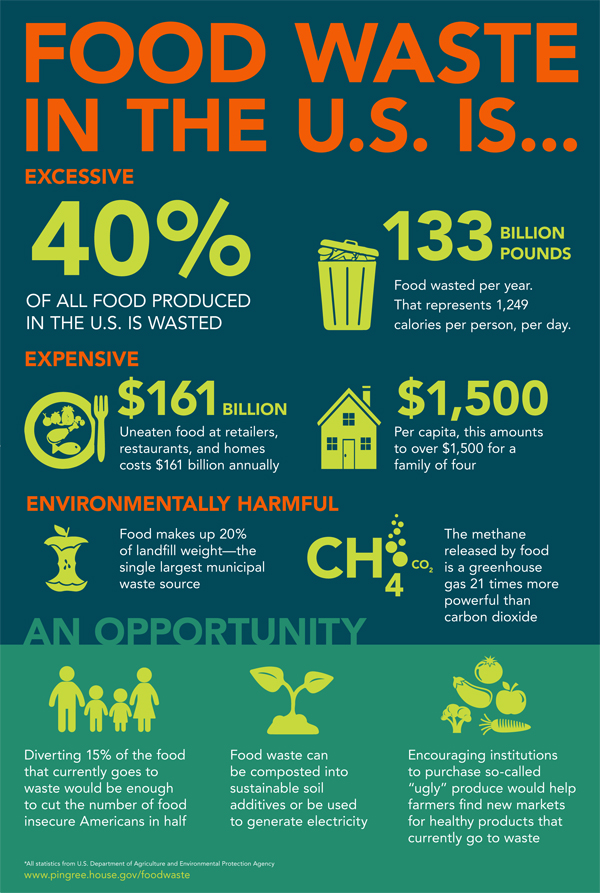 The United States wastes a staggering amount of food, resulting in environmental problems, billions in economic costs, and a lost opportunity to help feed the 50 million Americans who are food insecure. I'm proud to lead my colleagues in Congress by pushing legislation to address this problem.
The Food Date Labeling Act (116th Congress) is a bipartisan bill aimed at making food date labels more consistent and less confusing, so less food is needlessly thrown out. More information available here.
The School Food Recovery Act (116th Congress) is a bipartisan bill to create a new program at USDA that would provide grants to schools to work on food waste reduction projects. Food waste emits methane, a harmful greenhouse gas, and squanders the water and other resources used to produce and transport the food. This bill will help address the climate crisis and empower students to responsibly reduce food waste. More information available here.
In 2018, I launched Congress's first-ever Bipartisan Food Recovery Caucus. And the 2018 Farm Bill included my provisions to create the first full-time food loss and waste liaison at USDA, a composting and food waste reduction pilot program, and the Local Agriculture Market Program (LAMP) to reduce on-farm waste.