Community Safety
Since the beginning of my tenure in Congress, I've heard from countless students who feel unsafe at school, parents who fear for their children, and families who've suffered devastating losses due to firearms. Gun violence is preventable, and it's shameful that Republicans in Congress have blocked any legislation that would end this uniquely American crisis.

As a member of the House Appropriations Committee, I fought to include the first funding for CDC and NIH to research gun violence research in two decades and continue to request every year.

In the 117th Congress, these are the bills I voted to pass in the US House:

The Bipartisan Background Checks Act to expand the current federal background check to cover nearly all firearm sales (Passed the US House on March 21, 2021)
The Enhanced Background Checks Act to close the so-called "Charleston loophole," which enables some firearms to be transferred by licensed gun dealers before the required background checks have been completed (Passed the US House on March 21, 2021)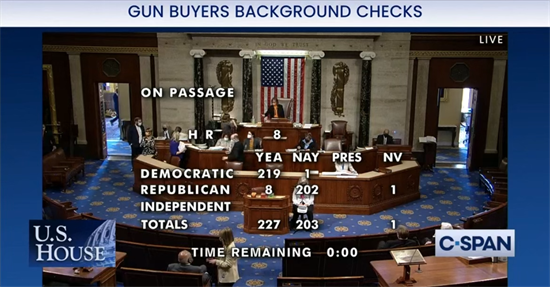 In this Congress, I have cosponsored the following commonsense gun reforms:
As a senior member of the House Appropriations Committee, I pushed to include critical funding for gun violence prevention in the Fiscal Year 2022 appropriations bill recently signed by President Biden. Among other provisions, the omnibus bill:
Reauthorized the Violence Against Women Act which included key provisions to address some gaps in federal law enabling abusers to access firearms
Authorized the Attorney General to appoint qualified attorneys to prosecute illegal gun possession and deputize state and local law enforcement officers to aid Bureau of Alcohol, Firearms, Tobacco and Explosives (ATF) in the investigation of cases where domestic abusers illegally possess firearms
Provided $124 million for Suicide Prevention Programs, including the National Strategy for Suicide Prevention, the Zero Suicide program, and Suicide Lifeline
Provided $95 million for grants to states to upgrade criminal and mental health records for the National Instant Criminal Background Check System (NICS)
Provided $25 million for firearm injury and mortality prevention research, split evenly between the Centers for Disease Control and Prevention (CDC) and the National Institutes of Health (NIH)
Included an increase of $13 million for Project AWARE grants within the Substance Abuse and Mental Health Services Administration (SAMHSA), which are used to expand partnerships and collaboration between state and local educational systems and state mental health agencies to foster healthy mental and behavioral development of school-aged youth and prevent youth violence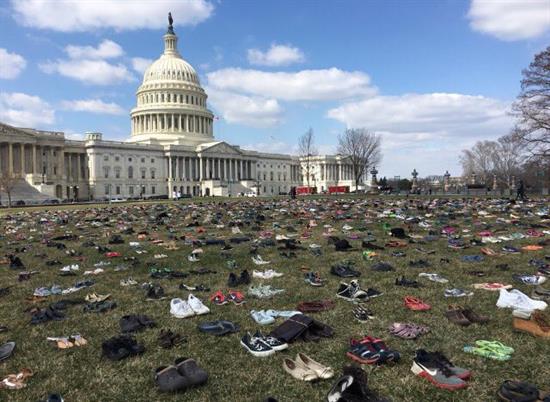 Americans overwhelmingly support gun violence prevention legislation.
Stay Connected
Enter your email address to get the latest updates