Farm Bill
The Farm Bill is a legislative package passed roughly every five years that has a tremendous impact on rural communities, food security, farmers' livelihoods, and how our food is grown. From crop insurance to support for sustainable farming practices, the Farm Bill is how the federal government shapes our food and agriculture systems.
The first Farm Bill, crafted in response to the dual crises of the Great Depression and the Dust Bowl, was enacted in 1933 as part of President Franklin Delano Roosevelt's New Deal. The Farm Bill had three major goals:
To keep food prices fair
To ensure an adequate food supply
And to protect and sustain America's vital natural resources
While the Farm Bill has changed a lot in nearly 100 years, its objectives remain largely the same.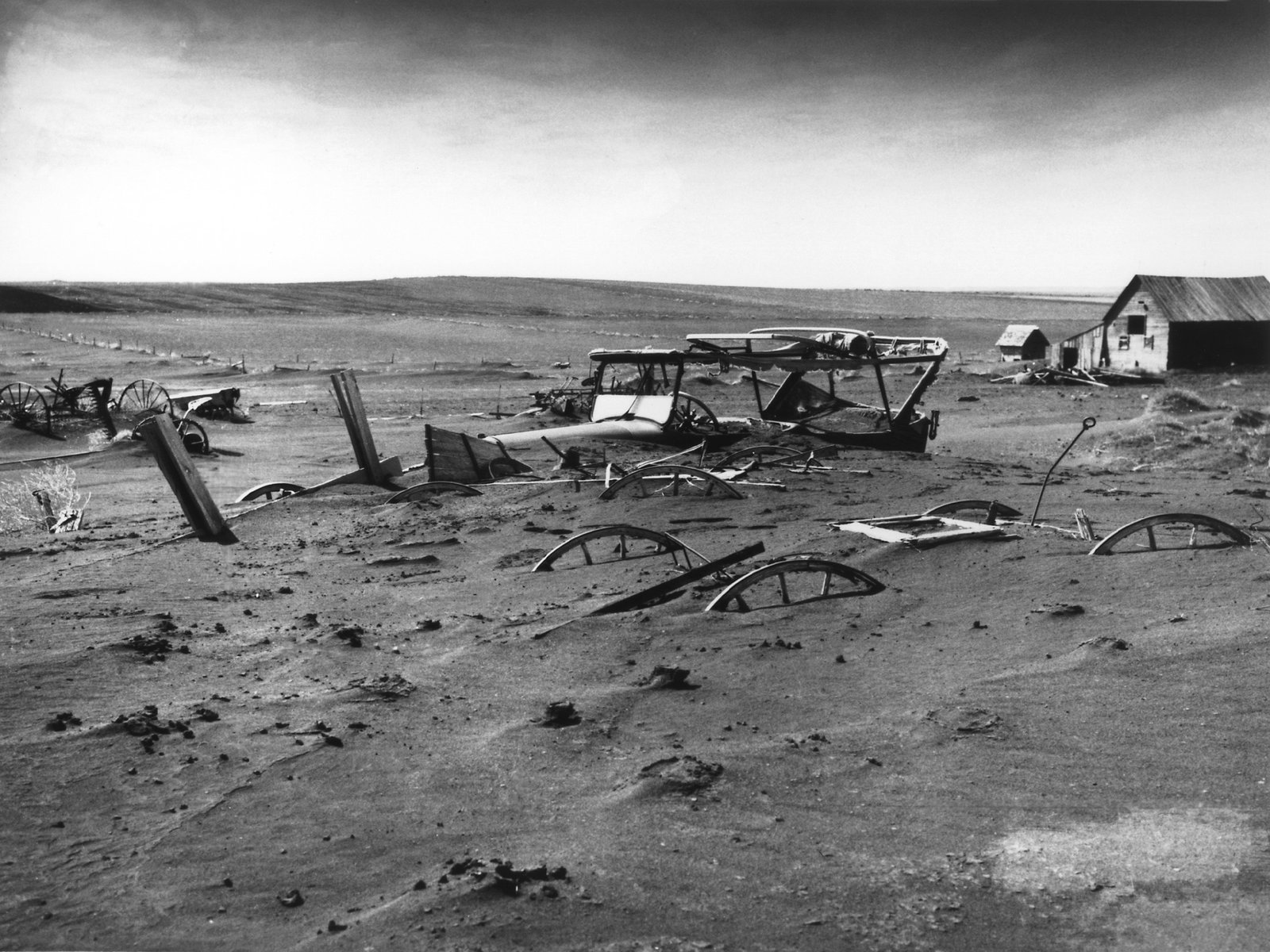 Don't let the name fool you. This Farm Bill is not legislation exclusively about farming. The Farm Bill actually has 12 separate sections or "titles'' governing a wide swath of policy areas ranging from broadband and housing to food access and farm financing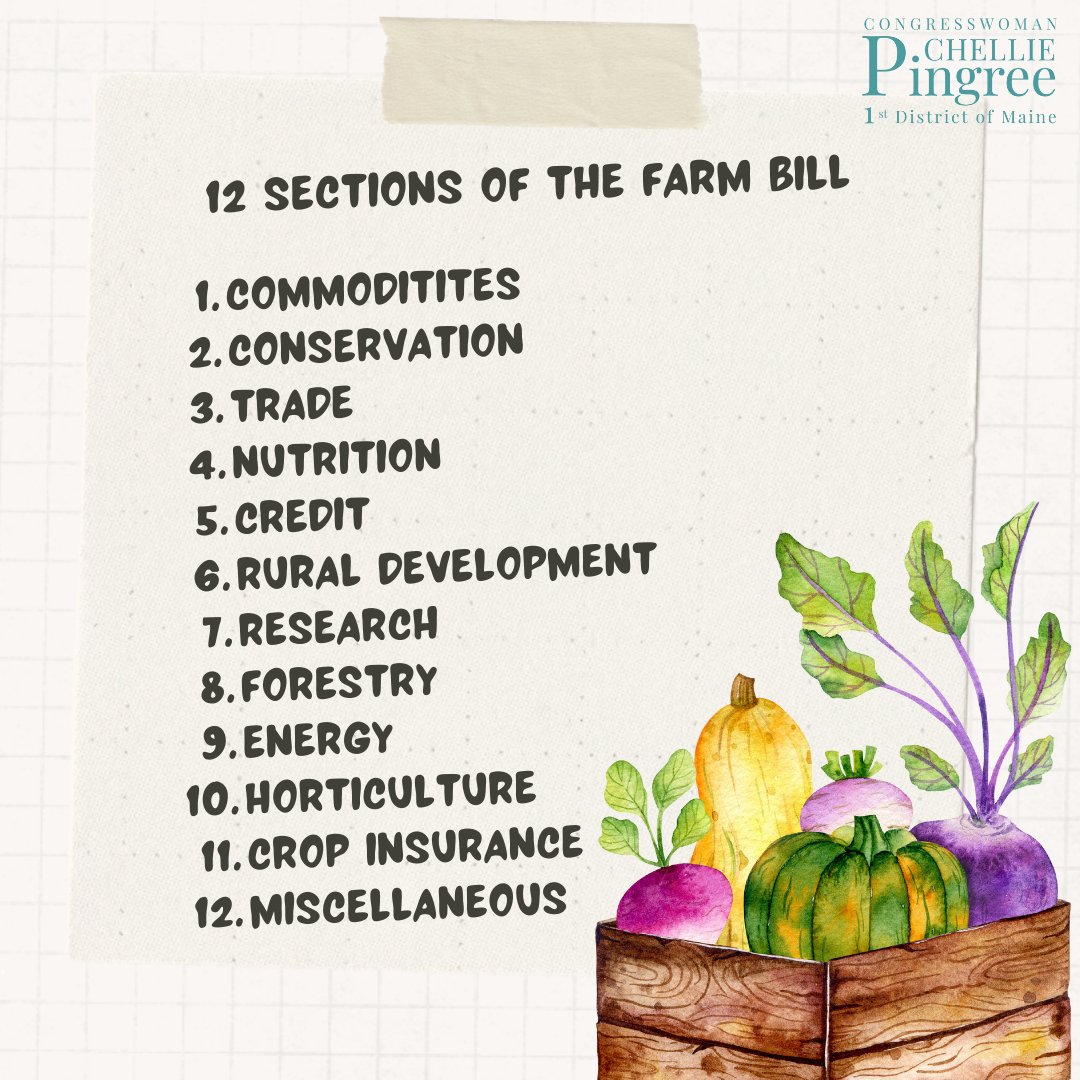 It's important to remember the Farm Bill impacts more than Maine farms. Each title of the Farm Bill has broad economic benefits for Maine's people and rural communities. For example, Mainers have utilized the Market Access Program (MAP), covered by the trade title, to cover costs associated with marketing overseas. In 2021, Maine exported $354 million worth of agricultural products, including blueberries, potatoes, and lobster.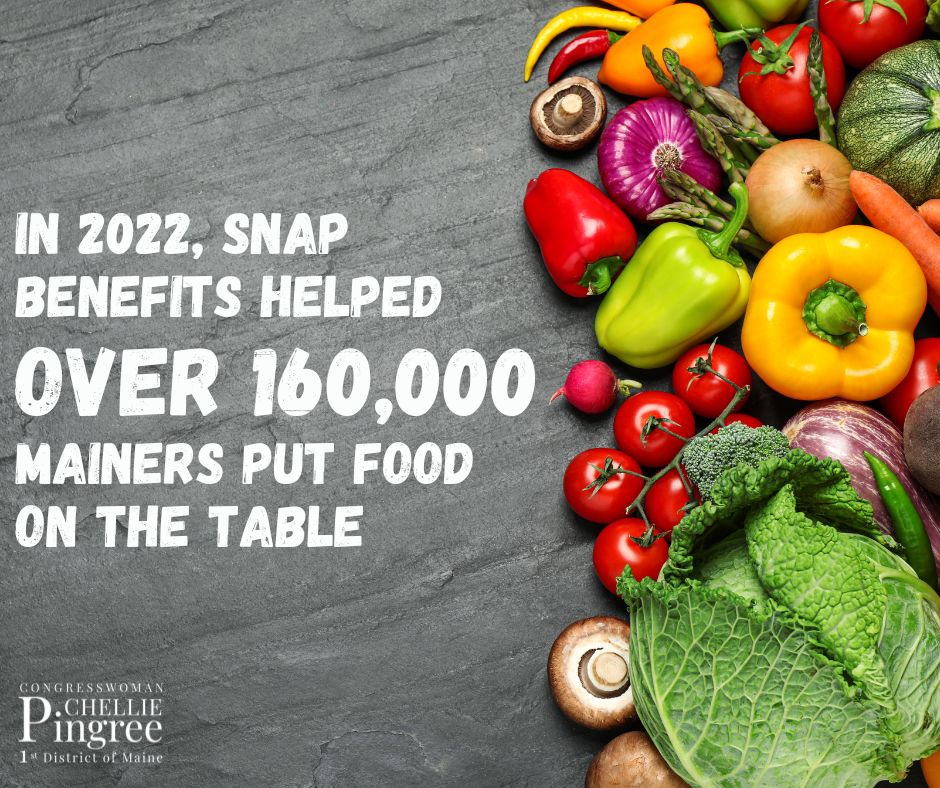 Millions of Americans rely on SNAP benefits covered by the nutrition title. Approximately 1 in 8 Mainers and 1 in 5 children in the state experience or are at risk for hunger. As we see the price of farmland rise significantly in Maine, and across the country, access to credit plays a critical role in helping farmers - particularly beginning, young and socially disadvantaged farmers - purchase land and expand and capitalize their operations.
The rural development title provides resources for affordable housing, business development, wastewater treatment and more. In fiscal year 2022 alone, USDA rural development programs authorized by the Farm Bill assisted Mainers by aiding:
825

low or very-low income Mainers obtain the American Dream of homeownership, investing

over $167 million

and creating generational wealth and stability

~5,000

Maine families or individuals to pay rent, totaling over

$38 million

in rental assistance and vouchers to help provide a safe and affordable place to live.

101

Maine families make essential repairs or weatherization to improve their homes

21

community facilities, including

15 rural health care facilities,

received over $12 million through the Community Facilities Programs to help provide essential services to

over 628,000

rural people in Maine

11

water and wastewater systems with a total of

$41 million

in funding for critical upgrades to preserve the surrounding rivers, streams, and ocean, ensuring these waterways can be used for fishing and recreation for Maine people

32

Maine businesses or agricultural producers with

Rural Energy for America Program

(REAP) for over

$120 million

invested in expanding renewable energy systems and energy-efficiency projects for people in rural Maine

4 agribusinesses in Maine received Value-Added Producer Grants (VAPG) for a total of $715,000 to assist with marketing or planning activities for producing local foods and value-added agricultural products
Specific examples of rural development investments tied to Farm Bill programs include: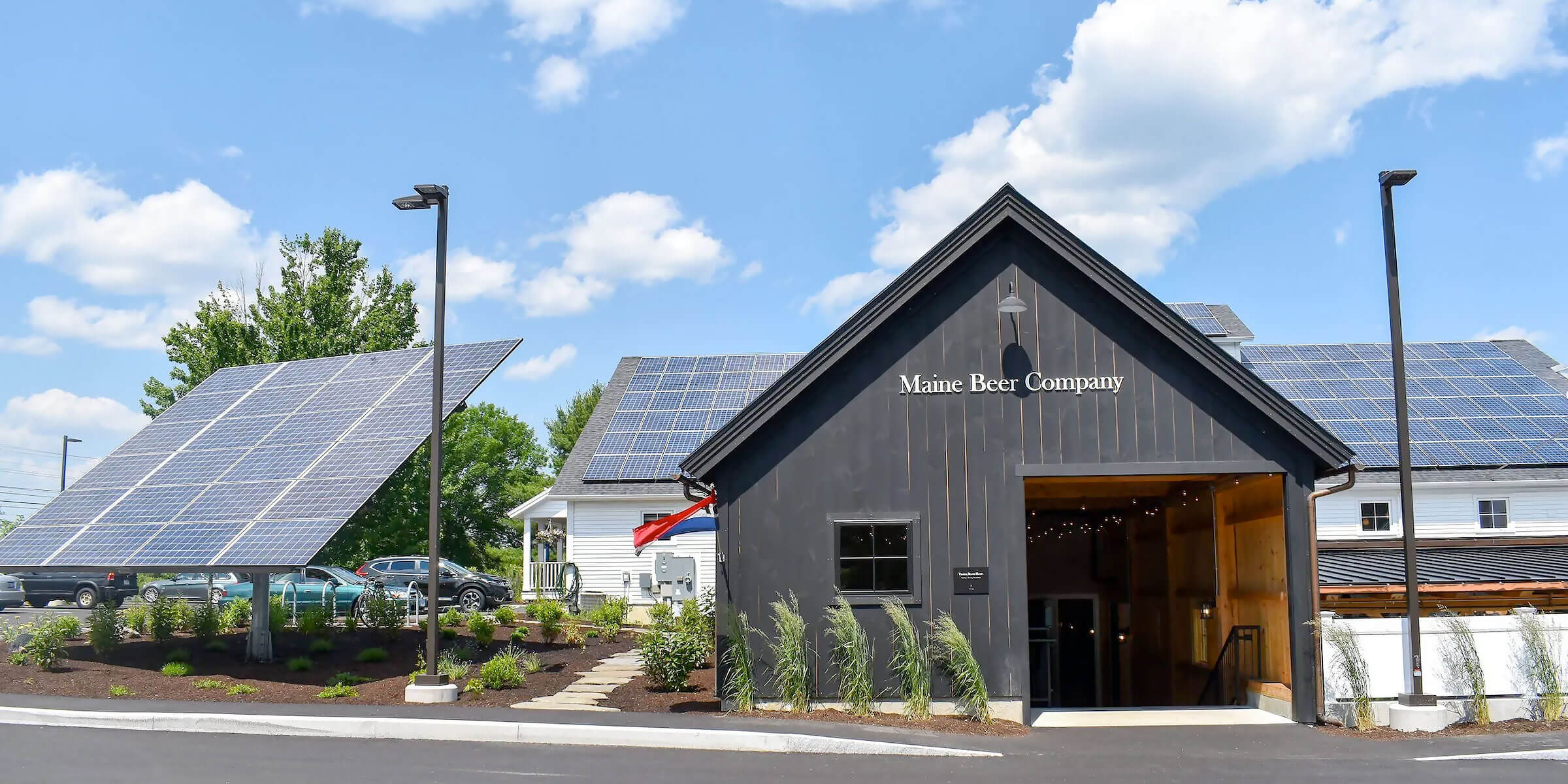 Old Orchard Beach received a $50,000 RD grant to purchase a new ambulance and safety equipment.

Maine Beer Company in Freeport received over $90,000 from RD to purchase and install a solar electric roof-mounted system.

Boothbay Harbor Sewer District received over $988,000 in grant and loan funding from RD to rehabilitate aging wastewater infrastructure.
As you can see, the Farm Bill has a huge impact on all Mainers. My colleagues and I will be taking a close look at each title to ensure these programs are meeting the needs of the American people.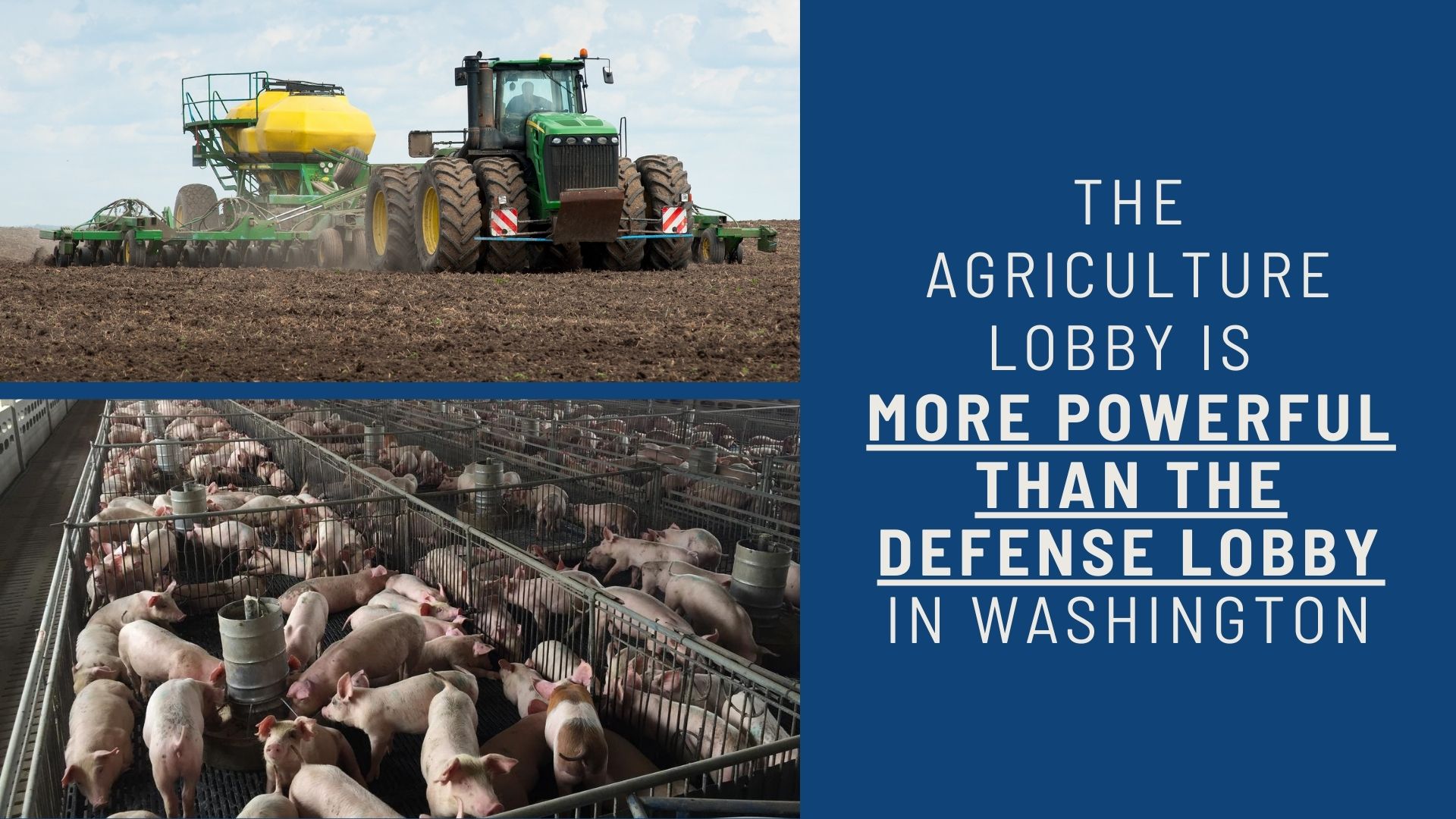 As a member of the House Agriculture Committee, I will help to draft the Farm Bill.
From partisan disagreements and climate denialism to the powerful Agribusiness and food processing lobby, there are major challenges to overcome as we work to reform our food system. But the 2023 Farm Bill, represents a significant opportunity for Congress to:
Incentivize America's agriculture sector to help in the fight against climate change
Better support local meat processing infrastructure
Reduce food waste
Expand access to local foods
Aid farmers impacted by PFAS contamination
Address diet-related diseases by providing more people with nutritious food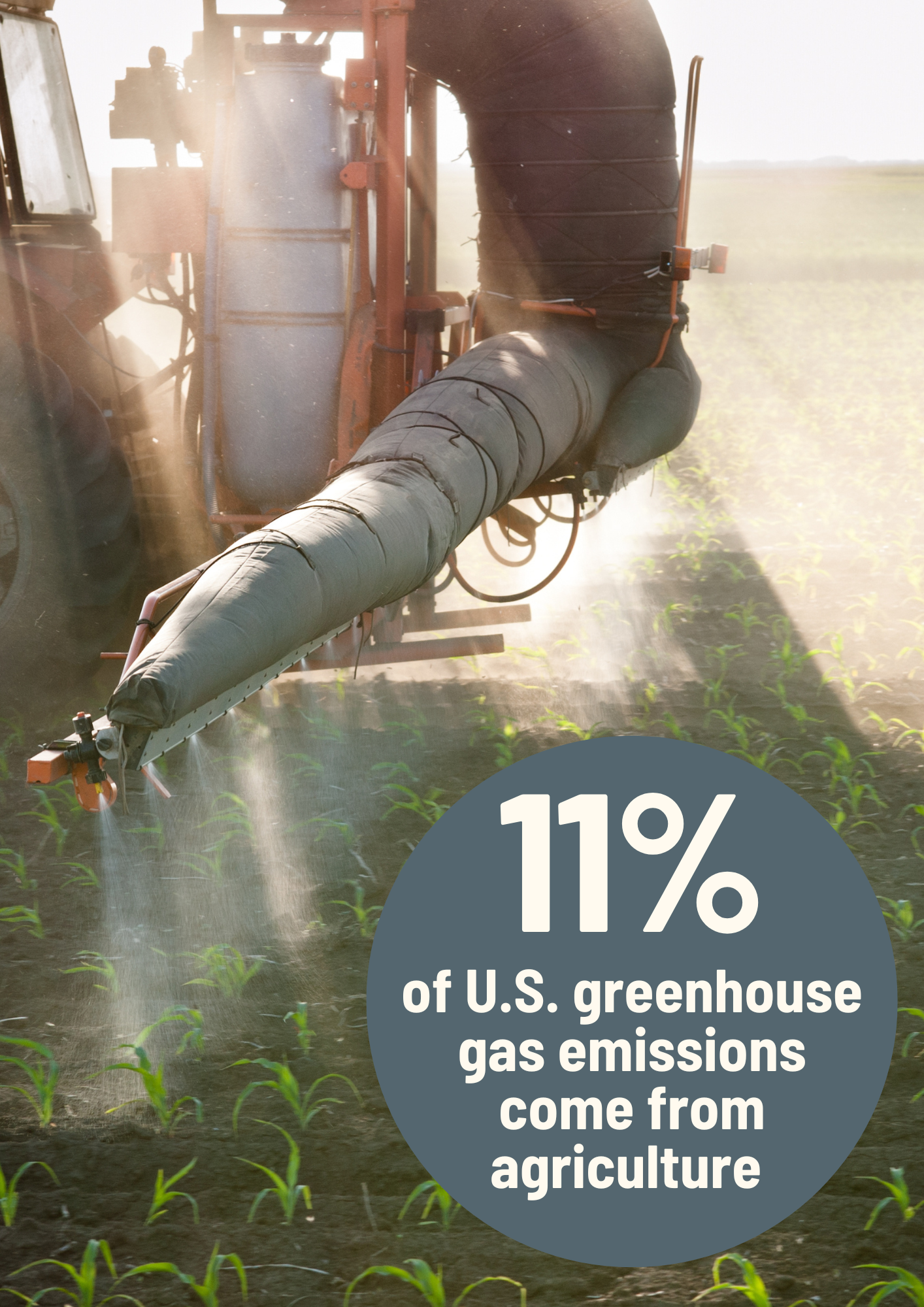 Address Climate Change through Agriculture
Climate change is one of the most pressing issues for farmers and our food system as we head into the next Farm Bill. Across the U.S., farmers are on the frontlines of the climate crisis – dealing with severe drought, flooding, wildfires, and other extreme weather conditions.
Unlike other industries, agriculture is unique in that crops can draw down carbon from the atmosphere and store it in the soil. Farmers are an integral part of the climate solution, and as we negotiate the next Farm Bill, I will be fighting to give farmers more resources so they can be.
These resources are laid out in my Agriculture Resilience Act. My landmark bill aims to give farmers the tools they need to reach net-zero greenhouse gas emissions by 2040. The main pillars of the Agriculture Resilience Act that I will work to integrate into this next Farm Bill include:
Protecting existing farmland

Supporting pasture-based livestock systems

Boosting on-farm renewable energy

Reducing food waste

Increasing research

Improving soil health
Support for Local Producers
According to the United States Department of Agriculture,
local food was a $9 billion market for farmers in 2020
, with Maine being among the top five states in the country for direct food sales.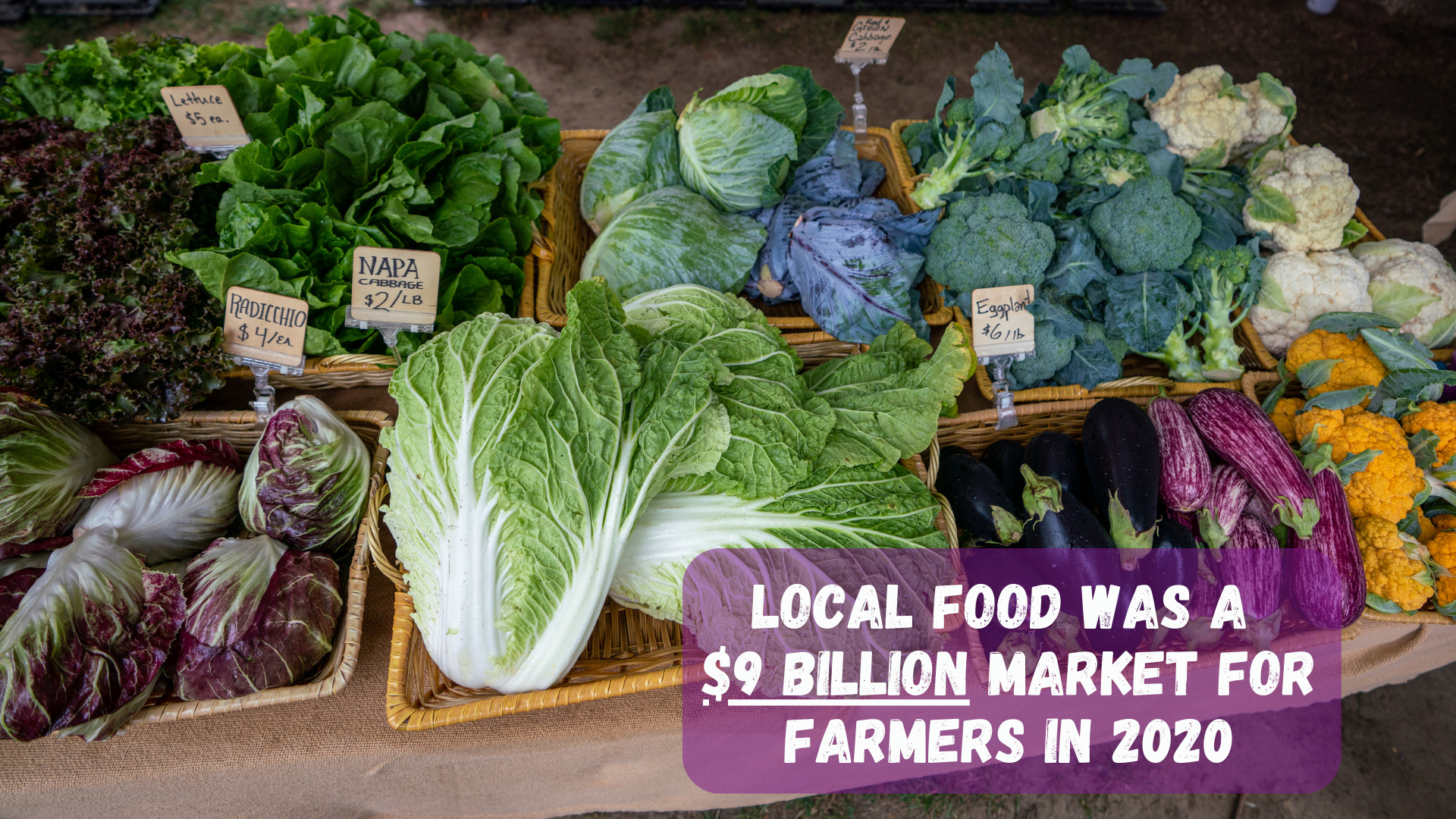 More and more consumers want to know where their food comes from, who grew it, and how it was produced. This growing demand has been a game changer in Maine and around the country, increasing sales of local food and providing a bright spot for U.S. agriculture. It's been exciting to see the impact this growth has had on local economies, but imagine what the effect would be if our country invested in it the way we should or if more Americans could access it.
In the 2018 Farm Bill, I successfully fought to establish the Local Agriculture Market Program (LAMP), which provides permanent funding for local food by consolidating existing programs into a single program. This program creates a one-stop-shop at USDA for farmers, organizations, and other stakeholders, making it easier for them to receive support for local and regional food projects.
Since its creation, LAMP funding has promoted competition and created more and better markets for local and regional food producers by expanding and strengthening opportunities to sell to institutions, such as universities, hospitals, and settings operated by local, tribal, and state governments.
LAMP includes the Farmers Market and Local Food Promotion Program (FMLFPP), Regional Food System Partnerships (RFSP) and Value-Added Producer Grants (VAPG). These funds are essential to helping local farms survive and prosper. In 2021 alone, Maine received $3.5 million from LAMP for projects to strengthen and explore new market opportunities. The grants not only help keep Maine farms in business, but also give people in our communities access to healthier, better quality foods and ultimately help strengthen the resiliency of our food supply chain.
In the next Farm Bill, we will work to build on this vital program and ensure it will continue to strengthen our local markets.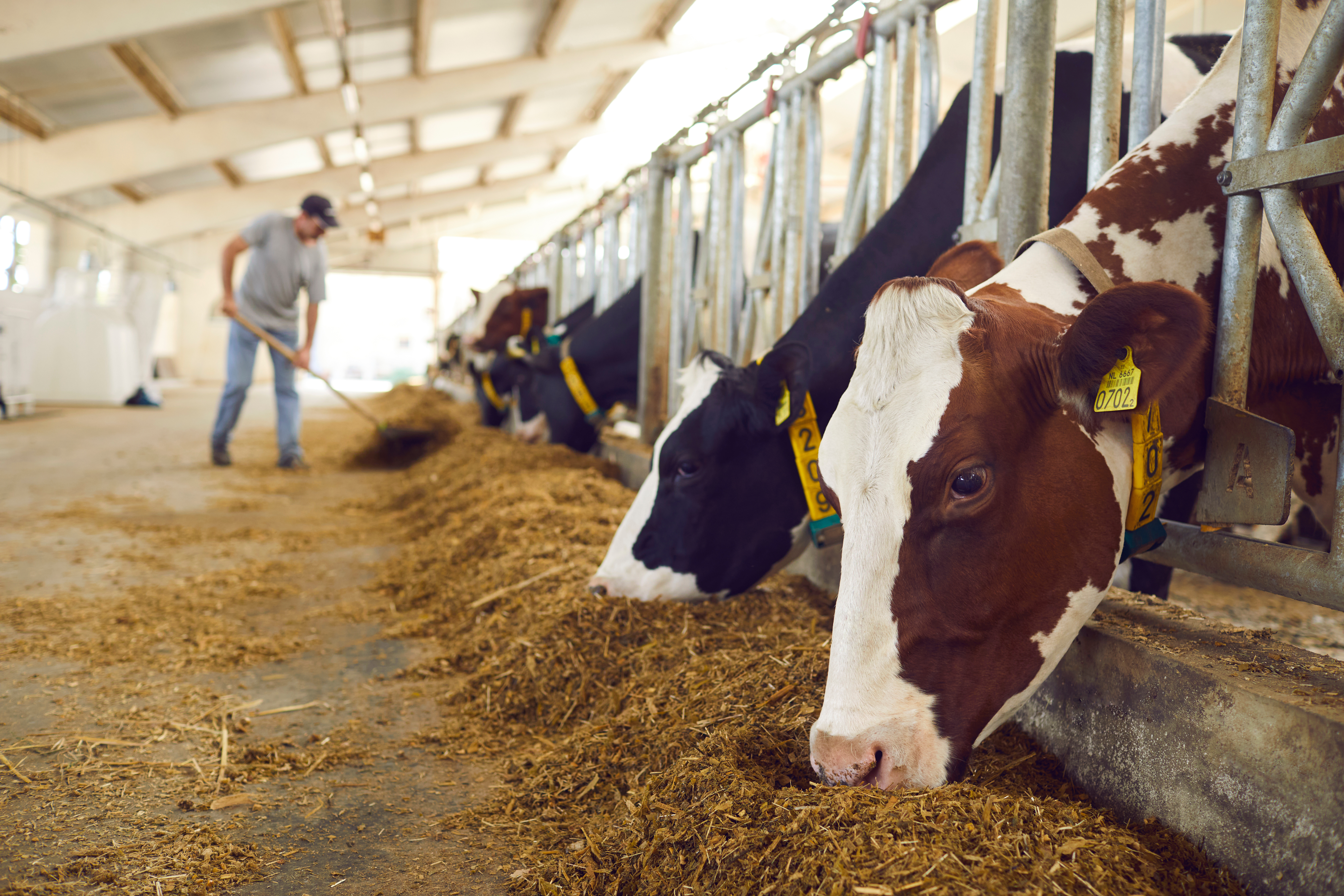 Since my first day in Congress, I have been working to develop more a sustainable food system and resilient supply chains. The COVID-19 pandemic underscored the fragility of relying on a national network to move food around the country rather than being able to locally source food. Instead of relying solely on industrial-scale meat plants where employees are working on a high-speed processing line without any distance between them, we could make locally raised livestock processing more widely available. Unfortunately our current federal regulations are designed for that large industry model and don't allow for many options.
That's why I introduced the bipartisan Strengthening Local Processing Act and will be pushing to include this legislation in the larger Farm Bill. My Strengthening Local Processing Act would expand local meat processing capabilities, ultimately making it easier for small farms and ranches to process and sell their locally raised meat.
Under federal law, in order for a farmer or rancher to sell individual cuts of locally raised meats they must first send their animals to one of a limited number of U.S. Department of Agriculture-inspected slaughterhouses. These USDA slaughterhouses are sometimes hundreds of miles away and there are far too few of them.
My bill would increase federal support for state meat and poultry processing inspection programs and create three new grant programs to help small facilities expand capacity and help train the next generation of meat and poultry processors.
As a member of the Livestock, Dairy and Poultry House Agriculture Subcommittee, I will work to highlight the challenges for local meat processing at every opportunity.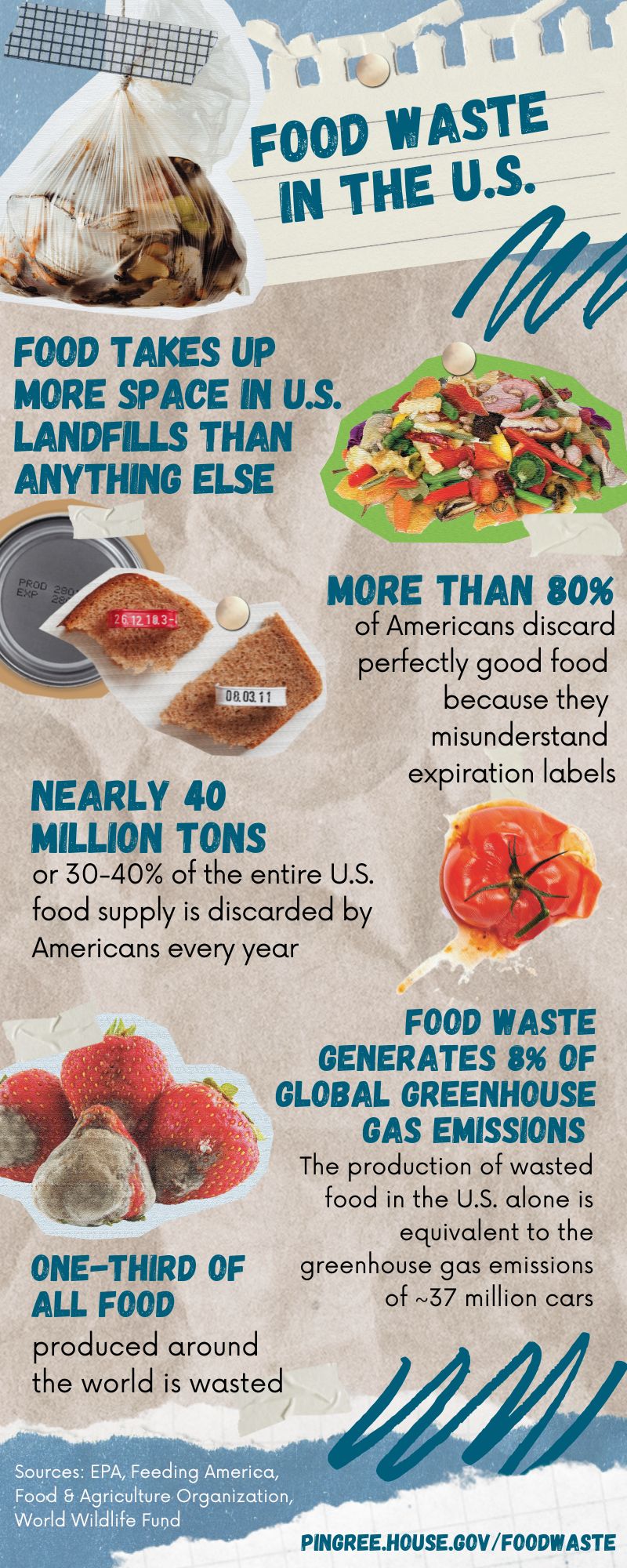 Nearly 40 million tons or 30-to-40% of the entire U.S. food supply is thrown away by Americans every year. Meanwhile, 34 million Americans are food insecure. Food waste also contributes to climate change, generating around 8% of global greenhouse gas emissions.

I have introduced and co-led legislation to tackle the scourge of food waste and will be fighting to include these priorities in the next Farm Bill. These bills include:

Click here

to learn more about my common sense solutions to help reduce food waste, fight hunger, and reduce emissions.


Support the Aquaculture Industry

The concept that aquaculture and fisheries belong in the Farm Bill is perhaps somewhat novel to many; but it makes a great deal of sense.

Historically, fisheries were cheap, plentiful sources of protein. Overfishing and other issues have greatly depleted wild stocks, but the potential for wild fisheries and aquaculture to become major domestic sources of food and other products is real.

While they are not broadly recognized as part of existing Farm Bill Policy, there are a number of programs that may already directly or indirectly assist fisheries and aquaculture producers and could be expanded to provide more support. These include: Fisheries Disaster Assistance; Market Access and Promotion; Research and Extension; Rural Development Programs, Farm Loan Programs; and Risk Management Tools.

I have introduced the bills below, which I working to include in the larger bill, to support our fisheries and the aquaculture indusury:

North Haven Oyster Company
Of the top 10 causes of death in the United States, 7 are chronic diseases. Diet is a big factor in the development of many of these conditions, including type 2 diabetes, heart disease, some cancers, and obesity. Chronic disease also accounts for around 80 percent of the $3 trillion our nation spends on health care every year.
In 2018, I helped to found a bipartisan Food Is Medicine Working Group that is looking at ties between federal food policy and public health.
I have actively worked to shift more support to farmers who are growing the food we should be eating. These efforts have benefited Maine, where diversified farms are a vital part of our economy.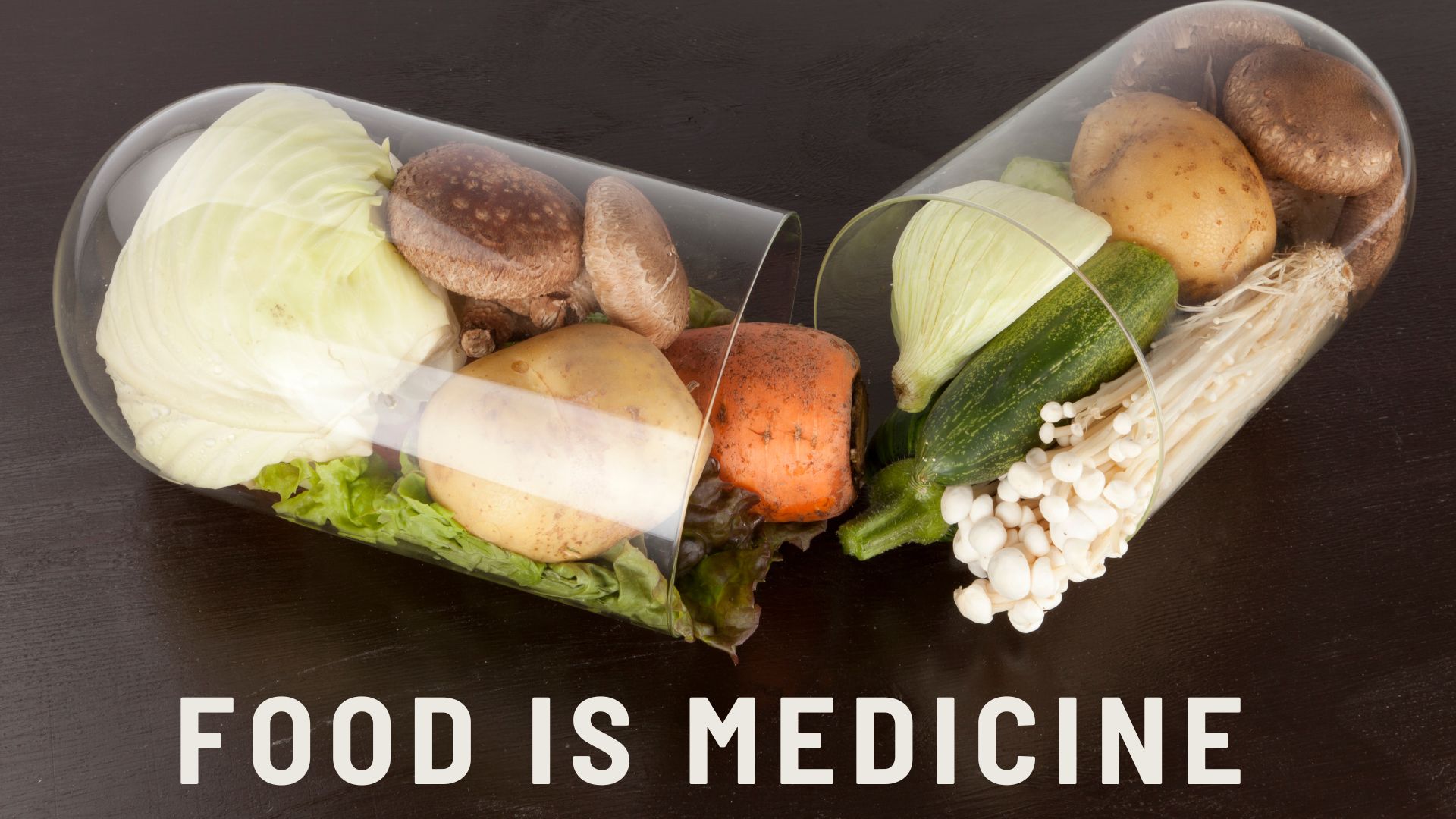 I've also worked to take down financial barriers that keep low-income families from being able to access healthy food. For too many families across the country, simply putting enough food on the table is a challenge. To them, fresh fruits and vegetables are a luxury they often can't afford. This is why in past Farm Bills I have fought to expand and increase the buying power of federal food assistance to make purchases at farmers' markets and farm stands.
In the upcoming reauthorization of the Farm Bill, I'm pushing to make the connection between proper nutrition and our health system. I strongly support the nation's most effective anti-hunger program, the Supplemental Nutrition Assistance Program (SNAP), and the Gus Schumacher Nutrition Incentive Program (GusNIP), which provides incentives to help increase the purchase of fruits and vegetables, and provide produce prescriptions.
Produce prescription programs allow doctors not only to write scripts for healthy foods, but to distribute vouchers so that patients can buy these products from local vendors. In Los Angeles, a pilot program run by Wholesome Wave reported that 93 percent of participants met produce-consumption guidelines by the end of the program and nearly half reduced their body mass index.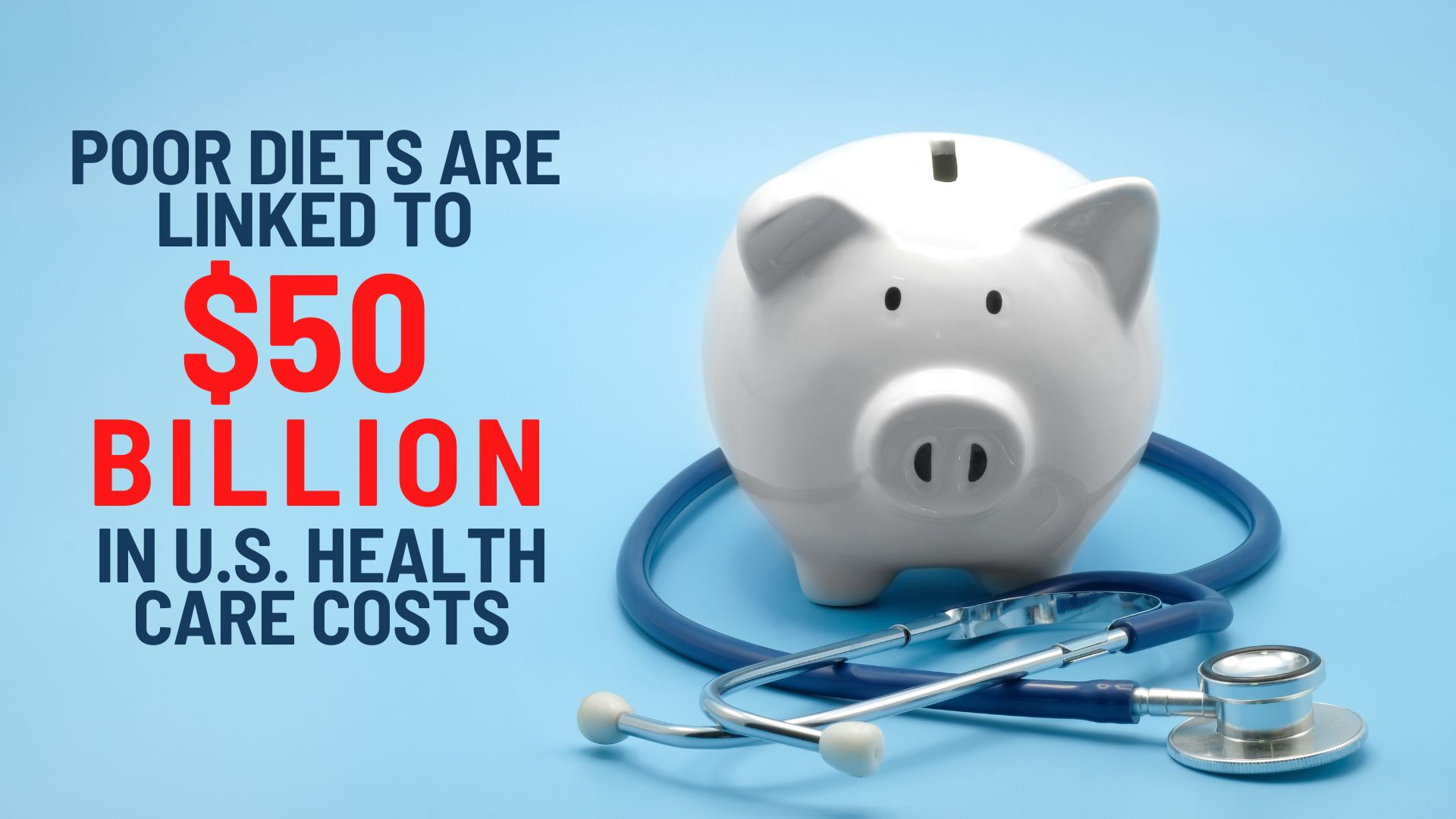 Increase Aid for Mainers Impacted by PFAS Contamination
While Maine has led the nation in testing and responding to PFAS contamination on farmland, there is no question that farmers in other states will be affected. It is critical that we create a safety net at USDA to support PFAS-impacted farmers.
I was proud to secure $5 million in the FY 2023 spending bill for the USDA to help support our farmers through this crisis and $8 million for the EPA to work with USDA to better understand and address PFAS exposure in our food supply and to promote farm viability. I will be working with my colleagues on both sides of the aisle to build on this relief in the next Farm Bill.
I introduced the Relief for Farmers Hit with PFAS Act, which would establish funding through the USDA to assist farmers impacted by PFAS contamination. Funding would support PFAS testing, farm relocation, research, remediation strategies and more.
I also introduced the Healthy H20 Act, a bipartisan bill to provide grants to rural communities for water testing and filtration technologies to identify and eliminate contaminants like PFAS. It is critical that everyone have access to safe drinking water.
Innovative forest products are a critical part of the climate solution and the Maine economy. As Chair and now Ranking Member of the House Appropriations Subcommittee on Interior & Environment, I've advocated for resources and funding to support the ever-changing needs of the forest product and wood innovation industries.
The energy title of the Farm Bill authorizes the Community Wood Energy and Wood Innovation Programs. We've seen the vast benefits of these programs in Maine – for example, GO Lab received $250,000 from the Wood Innovations Grant Program to test and market wood fiber insulation. The University of Maine received $250,000 from the grant program to support a combined heat and power wood energy system.
To confront the climate crisis, companies nationwide want to offset their carbon emissions. One way for companies to reduce their environmental footprint is to participate in "carbon markets" and support carbon sequestration in our forests. Approximately 95% of Maine forest land is privately owned, but few forest owners currently participate in carbon markets due to the up-front costs and uncertainty about rules and requirements. That's why I introduced the Rural Forest Markets Act which will help Maine's family forest owners tap into carbon markets. My bipartisan bill will create an economic incentive for climate-friendly management of Maine's forests and make sure we protect lands that are the environmental and economic backbone of our rural communities.


With Congress in the process of crafting the five-year legislative package to support American agriculture, nutrition, and rural development, I hosted House Agriculture Committee Chair Glenn "GT" Thompson (R-Pa.) and my fellow Committee members in Midcoast Maine for a listening session on the next Farm Bill.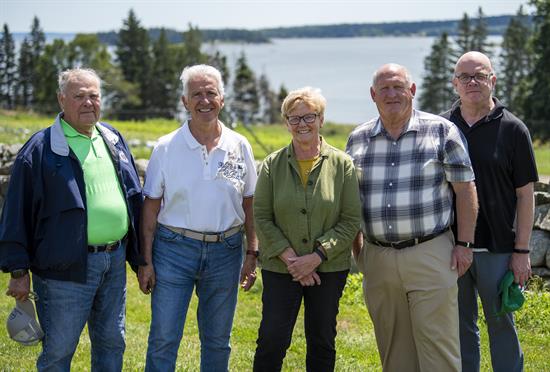 From left: Representatives Jim Baird (R-Ind.), Jim Costa (D-Calif.), Chellie Pingree (D-Maine), Glenn "GT" Thompson (R-Pa.), and Jim McGovern (D-Mass.). Click herefor high resolution photos

Read about the two-day Farm Bill tour of Maine in the news:

The Hagstrom Report:
Portland Press Herald: Lawmakers tour Maine before negotiating next federal farm bill
WGME: Rep. Pingree meets with Maine farmers to help craft farm bill
Maine Public: With upcoming Farm Bill, Mainers want help securing local food systems
WMTW: U.S. House Agriculture Committee holds field hearing for Maine farmers
NEWS CENTER Maine: Pingree brings members of Agriculture Committee to Maine for farm bill listening session
Progressive Farmer: Lining up House Farm Bill for Fall
Portland Press Herald: Maine Voices: How the Farm Bill can help solve climate change



Raise your voice
As Congress negotiates the next Farm Bill, our constituents need a seat at the table. I want to hear from you about how you believe we can reform our food system to better serve Mainers like you. Please take my survey below. You can also contact me here.


Stay Connected
Enter your email address to get the latest updates