Federal program expanding to help small farmers reach local markets
Loan program will help farmers buy refrigerated trucks, storage and processing facilities, thanks to legislation written by Pingree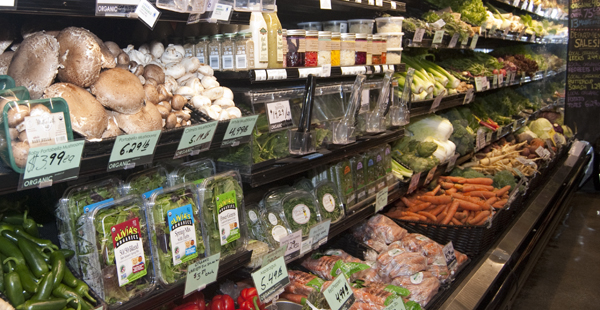 Congresswoman Chellie Pingree said today that the U.S. Department of Agriculture has announced a big expansion of a loan program that will now help small farmers acquire refrigerated trucks and mobile processing and storage facilities so they can more easily get their products to market. 
 
"This is a big win for the local agricultural economy," Pingree said.  "It's going to help the small farms in Maine and around the country grow and expand, and get their products in the hands of local consumers while they are still fresh."
The changes come to the USDA's Farm Storage Facility Loan Program, which will now allow farmers to borrow money for equipment like refrigerated trucks or mobile washing and storage sheds.  The program will include a "microloan" component for loans of less than $50,000.  The application process has been simplified and the down payment reduced from 15% to 5% so small growers can access this important source of funding.   
 
The changes in the loan program came from a provision in Pingree's Food Recovery Act, a comprehensive bill designed to reduce food waste on farms, in stores and restaurants, and at home.  In addition to building support for the bill in Congress, Pingree has also been pushing federal agencies to make changes, like those in the Farm Storage Loan Program, without waiting for her legislation to pass.
 
"Congress doesn't always move as quickly as we would like," Pingree said.  "And sometimes the best way to make change happen is to go directly through an agency like the USDA."
 
Pingree said the newly expanded loan program will help Maine farms grow while reducing food waste at the same time.
 
"This loan programs is going to help farmers afford the equipment they need to get their perishable products to market.  The number of farms in Maine is growing, but one of the most common complaints I hear from them is how hard it is to access capital to grow their businesses.  This does exactly that."
More information on the Farm Storage Facility Loan program, including instructions on how to apply, can be found here.