Press Releases
Pingree Congratulates Maine Musicians on Prestigious National Arts Honor
Washington, DC, September 26, 2018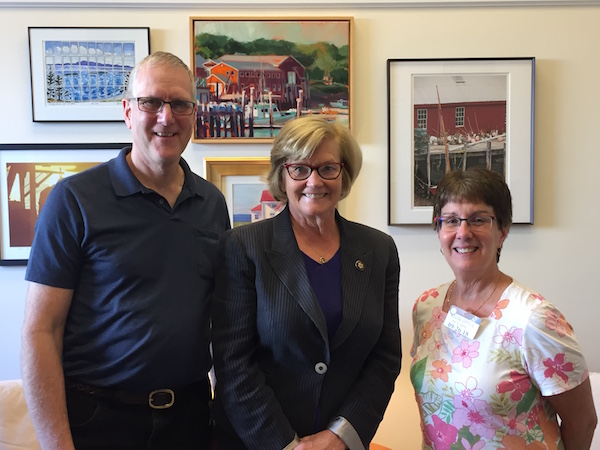 Congresswoman Chellie Pingree (D-ME) today met with Maine musicians Don and Cindy Roy in her office to congratulate them on receiving National Heritage Fellowships from the National Endowment for the Arts (NEA). The Roys, who are from Gorham, will receive the prestigious honor at an event later tonight, where Pingree will also speak.
"Maine is very proud of its Franco-American heritage, the source of many traditions that have gone on for well over a century thanks to people like the Roys. For over 40 years, Don and Cindy Roy have been standard bearers of the traditional music brought here by French-speaking Canadian immigrants and played by generations of their descendants," said Pingree. "The Roys' fiddle and piano have not only created countless fans of Franco-American music, but have also inspired new performers of it as well. I'm so pleased the NEA is recognizing their contributions to this traditional art form and am thrilled to be a part of it."
The NEA National Heritage Fellowships recognize the recipients' artistic excellence and support their continuing contributions to our nation's traditional arts heritage.
Pingree called the Roys in June to tell them the news of winning the award. She will help present it to them at an event in Washington tonight. More information about the Roys is available here.
Pingree is a member of the House Appropriations Subcommittee on Interior and the Environment, which oversees funding for the NEA. She is also a member of the National Council on the Arts and is co-chair of the Bipartisan Congressional Arts Caucus.