Press Releases
Pingree bill to support urchin fishery in Maine passes House committee
Proposal would ban arbitrary inspections of urchin exports
Washington, DC, June 15, 2016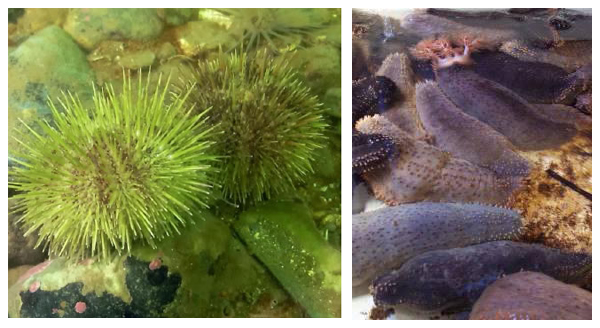 A bill written by Congresswoman Chellie Pingree to protect the urchin industry in Maine passed a key House Committee today. The measure would stop automatic, mandatory inspections of the highly perishable urchins when they are exported from the United States.

"The inspections aren't necessary and they've resulted in the loss of this highly valuable product while it sits in a warehouse in New York waiting for federal officials to examine it. This common sense change to the regulations is going to make it a lot easier for Maine urchin dealers to get their product to market," Pingree said.

Pingree's bill, which passed the House Committee on Natural Resources today, puts an end to routine, mandatory inspections of urchins and sea cucumbers being imported to and exported from the country. If illegal trafficking involving either product is found to be occurring anywhere in the country, inspections of urchins and sea cucumbers will resume in that area.

Pingree was contacted by Maine urchin dealers in late 2014 after federal officials started requiring inspections of urchins entering and leaving the United States. Currently, processors buy urchins harvested in Maine and Canada and process them in Maine. Urchins from Canada are inspected by the U.S. Fish and Wildlife Service when coming into the state. After they are processed, all urchins—regardless of where they were caught—are again inspected before being exported. Almost all processed urchins are sold to markets in Asia.

Atchan Tamaki, President of the Maine Sea Urchin and Sea Cucumber Association, said he was happy the bill passed.

"This is a huge win for us and Congresswoman Pingree has been fighting for this for the last two years. We really appreciate the work she has put into this legislation," Tamaki said.

Since the 1980s, shellfish have been exempted from these export inspections and Pingree says urchins and sea cucumbers should enjoy that same exemption. Technically, urchins are echinoderms instead of shellfish, but only recently did federal officials start requiring U.S. Fish and Wildlife inspections.

Pingree introduced her bill last December with Maine Congressman Bruce Poliquin as an original cosponsor.
Stay Connected
Enter your email address to get the latest updates