Press Releases
Pingree staff member wins award for work in immigrant community
Skeek Frazee recognized with "hero" award at ceremony last night
Washington, DC, February 11, 2016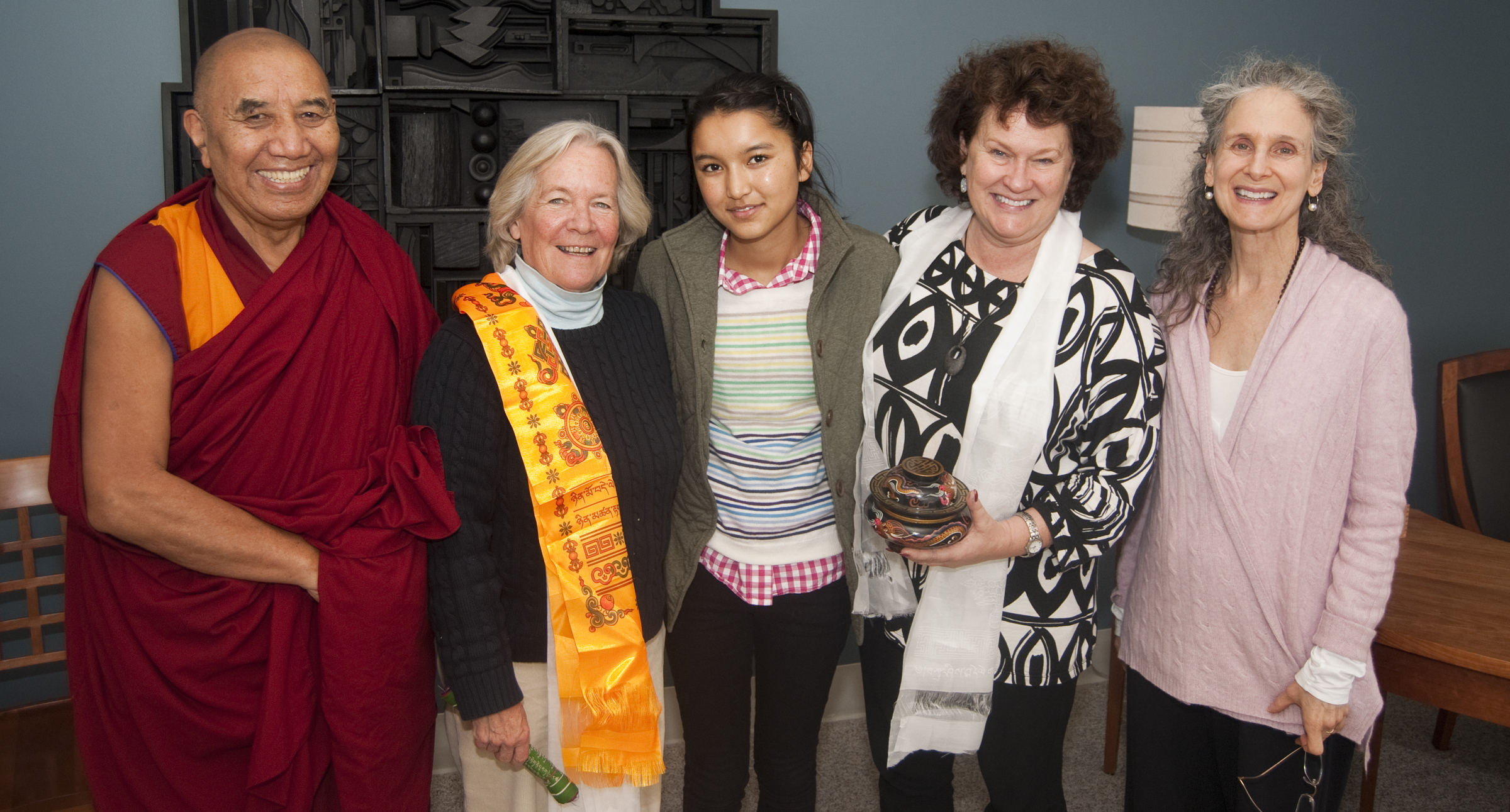 Pingree staff members Skeek Frazee (second from right) and Leslie Merrill (second from left) with a young woman they assisted with getting a visa to attend North Yarmouth Academy.
A member of Congresswoman Chellie Pingree's staff in Portland was honored last night for her work in helping immigrants navigate the complex federal immigration process. Skeek Frazee was awarded the Immigrant Legal Advocacy Project's Hero Award at a ceremony in Cape Elizabeth.

"I'm very proud of the work that Skeek has done in helping new Mainers through what can be an extremely complex and sometimes intimidating process," Pingree said. "She is tireless, compassionate and patient. And through her efforts, she helps new members of our community feel welcome in their new home."

Sue Roche, Executive Director of the Immigrant Legal Advocacy Project (ILAP), said Frazee's work has been critically important to their clients.

"There are some times we really rely on Congresswoman Pingree's office to break through logjams and federal bureaucracy at critical times during a client's case," Roche said. "And it's clear that Skeek really cares about the clients and community she is working with."

Another member of Pingree's staff, Leslie Merrill, was a previous winner of the Hero Award.
Stay Connected
Enter your email address to get the latest updates