Over $1.2 million coming to Maine to advance forest products economy
Federal grants from Economic Development Administration will fund two projects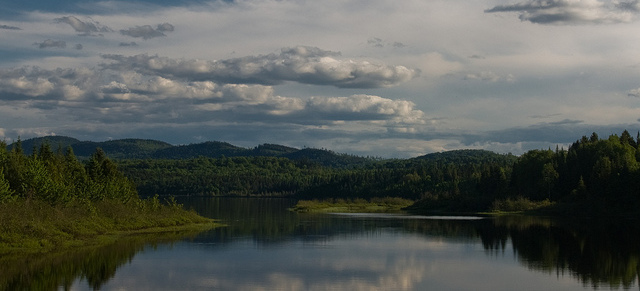 Aroostook County, Maine. Courtesy of U.S. Fish and Wildlife Service
Today Congresswoman Chellie Pingree welcomed news of two Economic Development Administration (EDA) grants to fund efforts to advance the forest products industry in Maine. 
"As Maine continues to deal with the loss of jobs in papermaking and manufacturing, this funding will help bolster these industries and support new ways to capitalize on Maine's forest resources," Pingree said. "Despite our challenges, Maine has many tools at its disposal—manufacturing infrastructure, abundant natural resources, and skilled, hard-working people.  These projects will give us great insight in how to adapt those assets to the current market. I'm excited at their potential to protect current jobs while creating new ones for the future." 
A grant for $711,600 will go the Maine Development Foundation in Augusta to support, coordinate and track long-term recovery efforts in the forest products industry that result from findings made by the Maine Forest Economy Economic Development Assessment Team (EDAT). The goal of the EDAT will be to leverage the power of multiple federal government agencies and harness stakeholder input to create economic development strategies that help pave the way for job growth in rural Maine communities in the years to come.
A grant for $513,930 will go the Environmental Health Strategy Center in Portland to help diversify Maine's forest products economy by creating a roadmap to advance the manufacture of bio-based chemicals and advanced materials from renewable biomass.