Press Releases
Replacement for Kittery-Portsmouth Bridge getting $25 federal grant
Washington, DC, September 9, 2014
Congresswoman Chellie Pingree made case for funding to Vice President Biden last week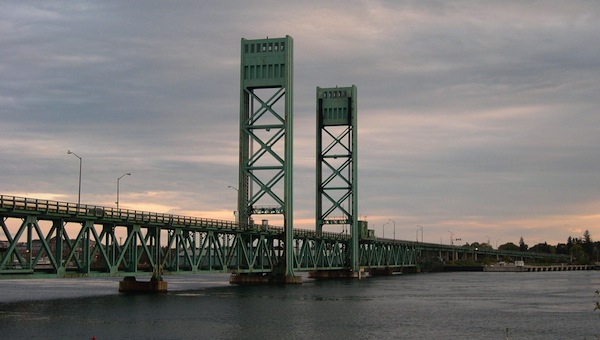 Maine and New Hampshire have been awarded a $25 million federal grant to fund a replacement for the aging Sarah Long Bridge between Kittery and Portsmouth, according to Congresswoman Chellie Pingree.

"That bridge is critical to both of those communities and it simply has to be replaced, there is no way around it. And this federal funding is going to help make that possible and make it more affordable for Maine and New Hampshire," Pingree said.

Last week, when Vice President Joe Biden visited the Portsmouth Naval Shipyard in Kittery, Pingree, a member of the House Appropriations Committee, made the case for for federal funding.

"The Vice President got the message loud and clear that we needed federal funding to help pay for that bridge," Pingree said. "He promised to make sure that the Secretary of Transportation took a close look at the request and act quickly. Maine and New Hampshire had a good case to make and the fact that all the members of Congress from both states were unified in pushing for the bridge had to help."

In addition to carrying cars and trucks between Kittery and Portsmouth, the Sarah Long Bridge also has a railroad track that runs to the Portsmouth Naval Shipyard and is used to transport nuclear waste out of theyard. Pingree and other Members of Congress from the two states made the case that the federal government should help fund a new bridge because the need to transport nuclear waste safely is a national security issue.

The $25 million TIGER Grant from the U.S. Department of Transportation will help pay for the estimated $160 million cost of a replacement for the Sarah Long Bridge. Construction is expected to begin next year.