Press Releases
Pingree, Poliquin Reintroduce Legislation to Ease Regulatory Burdens on Maine's Sea Urchin Businesses
Unnecessary delays have caused highly perishable urchins to be held in warehouses for prolonged periods, a detriment to the industry and jobs in Maine
Washington, DC, May 18, 2017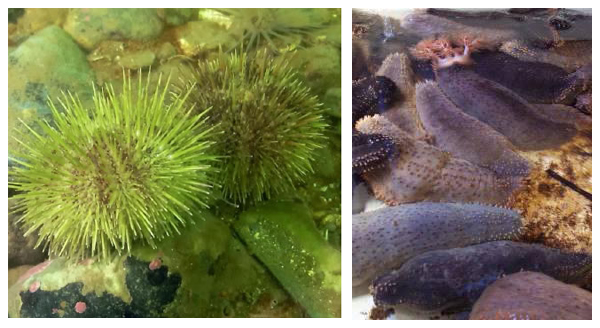 Representatives Chellie Pingree and Bruce Poliquin have reintroduced their bill to make it easier for seafood dealers to export sea urchins and sea cucumbers outside of the United States. This bill puts an end to repetitive, mandatory inspections of urchins and sea cucumbers being exported from the country, which are causing the highly perishable product to be held in warehouses for prolonged periods and spoiling.

Federal officials started requiring inspections of sea urchins and sea cucumbers entering and leaving the United States. Currently, processors buy urchins harvested in Maine and Canada and process them in Maine. Urchins from Canada are inspected by the U.S. Fish and Wildlife Service when coming into the state. After they are processed, all urchins— regardless of where they were caught—are again inspected before being exported. Almost all processed urchins are sold to markets in Asia.
"Sea urchin roe is a critical Maine seafood export, bringing $25 million annually into the state's economy and employing 650 Mainers across the state. This highly perishable product has a shelf life of only one week, and since much of it heads to Japan, any delay can lead to a loss of product and money," said Congresswoman Pingree. "This legislation removes a redundant layer of inspection that has put product at risk of rotting while needlessly waiting in hot warehouses. Other seafood exports, such as lobster, are already exempt from these rules. Ensuring fair treatment for this significant Maine industry is important for the diversity of our marine economy and sustainability of our coastal communities."
"Diving for, harvesting and processing urchins and cucumbers is an especially difficult task, and there is only a limited amount of time each year for these workers to do it. There's no reason the federal government should get in the way of our Maine businesses with costly and unnecessary regulations, putting in jeopardy the hundreds of jobs the industry supports," said Congressman Poliquin. "We need to make sure our government is there to help—not hurt—our jobs, local businesses and communities in Maine. I'm tremendously proud and excited to be helping again push this issue forward with my colleague Congresswoman Pingree and in continuing our efforts to revise burdensome federal regulations to help protect the more than 650 Maine jobs in our State's urchin and cucumber industry."
The exemption from inspection for shellfish dates back to the 1980s. Technically, urchins are echinoderms instead of shellfish, but only recently did federal officials start requiring U.S. Fish and Wildlife inspections.
The bill would revoke the exemption if urchins are declared endangered and does not apply to any urchins harvested illegally.

Last Congress, the Maine representatives' bill passed the House and the Senate with bipartisan support. Representatives Pingree and Poliquin testified before the House Natural Resources Committee during a hearing held at the request of Poliquin.

###