Environment Maine recognizes Congresswoman Pingree for environmental advocacy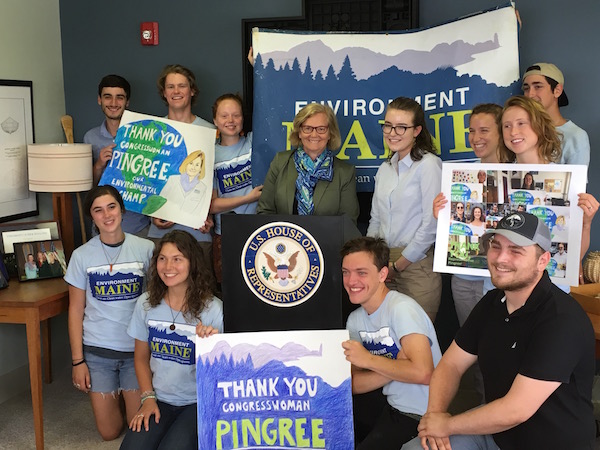 PORTLAND, ME – Congresswoman Chellie Pingree today received the first-ever Environmental Champion Award from Environment Maine for her "consistent, strong, and effective leadership" in protecting public health and the environment in Congress.
 
"It's a privilege to receive the Environmental Champion Award from Environment Maine, a group doing important work to steer our state toward a healthier, more sustainable future. It's a critical time in Washington to fight for addressing the environmental challenges our communities face," said Pingree. "The Trump Administration has acted very quickly to give more power to corporate polluters, make our country more dependent on dirty fossil fuels, and ignore the crisis of climate change. These decisions have real consequences for a state like Maine that breathes the air polluted by other states, depends on healthy natural resources for the economy, and whose communities are already feeling the impact of a changing climate. I will continue to keep up my fight in Congress for the health and wellbeing of my constituents."
 
Pingree is a longtime vice-chair of the House Sustainable Energy and Environment Coalition (SEEC).
 
She is also a member of the House Appropriations Subcommittee on Interior and the Environment, in which she recently had the chance to question EPA Administrator Scott Pruitt about damaging budget cuts to environmental enforcement and weakening of climate change programs.