Veterans Issues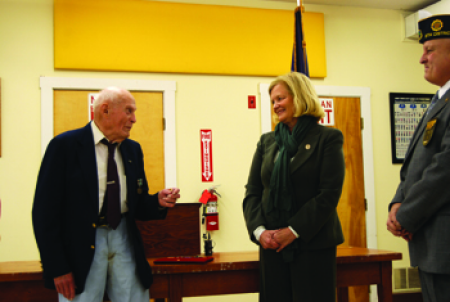 Learn More About
Welcome to my Veterans web page. Here, you will find important information regarding veterans and military related initiatives and legislation. But more importantly, I hope you understand the appreciation I have for those who have served and continue to serve this country, and the commitment I make to provide them with the dignity, respect and benefits that they have earned.
We must provide for those who willingly put themselves in harm's way in the defense of our every day freedoms. I am committed to providing our troops with the resources they need to do their jobs, during peacetime and war. To that end, I will work tirelessly on the House Armed Services Committee to make sure our soldiers, sailors, airmen, Marines and Coast Guardsmen and women have what it takes to keep themselves and our nation safe.
I also believe that we have a moral obligation to our nation's veterans, whether they've served for 3 years or for 30. The Department of Veterans Affairs must be adequately funded to provide veterans with the benefits they are entitled to and we cannot let bureaucracy lead to the denial of benefits.
I am honored to represent Maine's current and former military members in Congress.