Pingree Announces Wounded Warrior Fellowship Opportunity for Local Veteran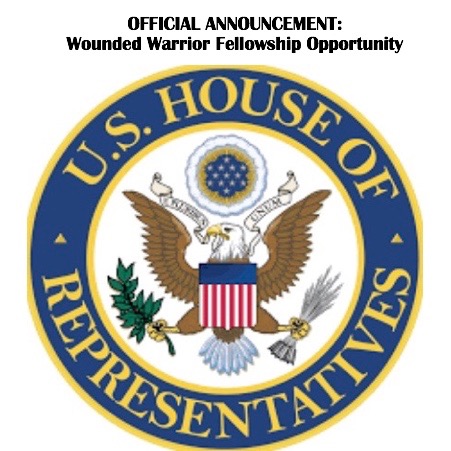 PORTLAND, MAINE—Congresswoman Chellie Pingree (D-Maine) is seeking a wounded warrior or medically retired veteran for a two-year paid fellowship in her Portland District office. This Veterans Constituent Services and Field Representative will assist veterans and active-duty military personnel with casework and will provide community outreach on behalf of the Congresswoman.  
 
"I am grateful that our office is able to offer a Wounded Warrior Fellowship once again. Our prior Fellow brought extensive military experience to his position serving the unique needs of returning service members and their families. I look forward to welcoming a new Wounded Warrior fellow to my staff," said Pingree.
 
The Wounded Warrior Fellowship Program was established by the House of Representatives to provide employment opportunities for wounded or disabled veterans within member offices and with the goal of training a new generation of veteran leaders for government service.   
 
The program is limited to veterans who meet all of the following requirements: Honorably discharged, released from active duty within the last five years, terminal pay grades at or below E-5 or O-3, 20% or greater service connected disabilities (waived if you have a Purple Heart).  Veterans who are in receipt of a 20-year or Temporary Early Retirement Authorization (TERA) retirement are not eligible for the program. 
Interested veterans should go to https://www.usajobs.gov/ and search "Wounded Warrior Fellowship Program" for more information and how to apply.