Press Releases
During Small Business Week, Pingree Recognizes Maine 1st District SBA Award Winners
The Small Business Association named Tyler Frank of Garbage to Garden Portland as Maine Small Business "Person of the Year"
Portland, Maine, May 5, 2022
As Maine and the country celebrate National Small Business Week, Congresswoman Chellie Pingree (D-Maine) is recognizing First District Small Business Association (SBA) 2022 Small Business Award winners for their hard work and contributions to their communities. Six small business owners in Pingree's district are being honored this year, including Tyler Frank of Portland, who was named Maine Small Business "Person of the Year" for his curbside composting business, Garbage to Garden.
"These extraordinary Maine business owners have played a critical part in our economic recovery from the pandemic, and it's great to see their efforts formally recognized," said Congresswoman Pingree. "During National Small Business Week, I'm proud to celebrate Maine entrepreneurs like Tyler, whose business is not only cutting costs for towns, businesses, restaurants, and schools—but is also protecting the planet and curbing food waste. He and all the other hardworking business owners recognized by the Small Business Association are truly making a difference powering our communities through these challenging times. Congratulations!"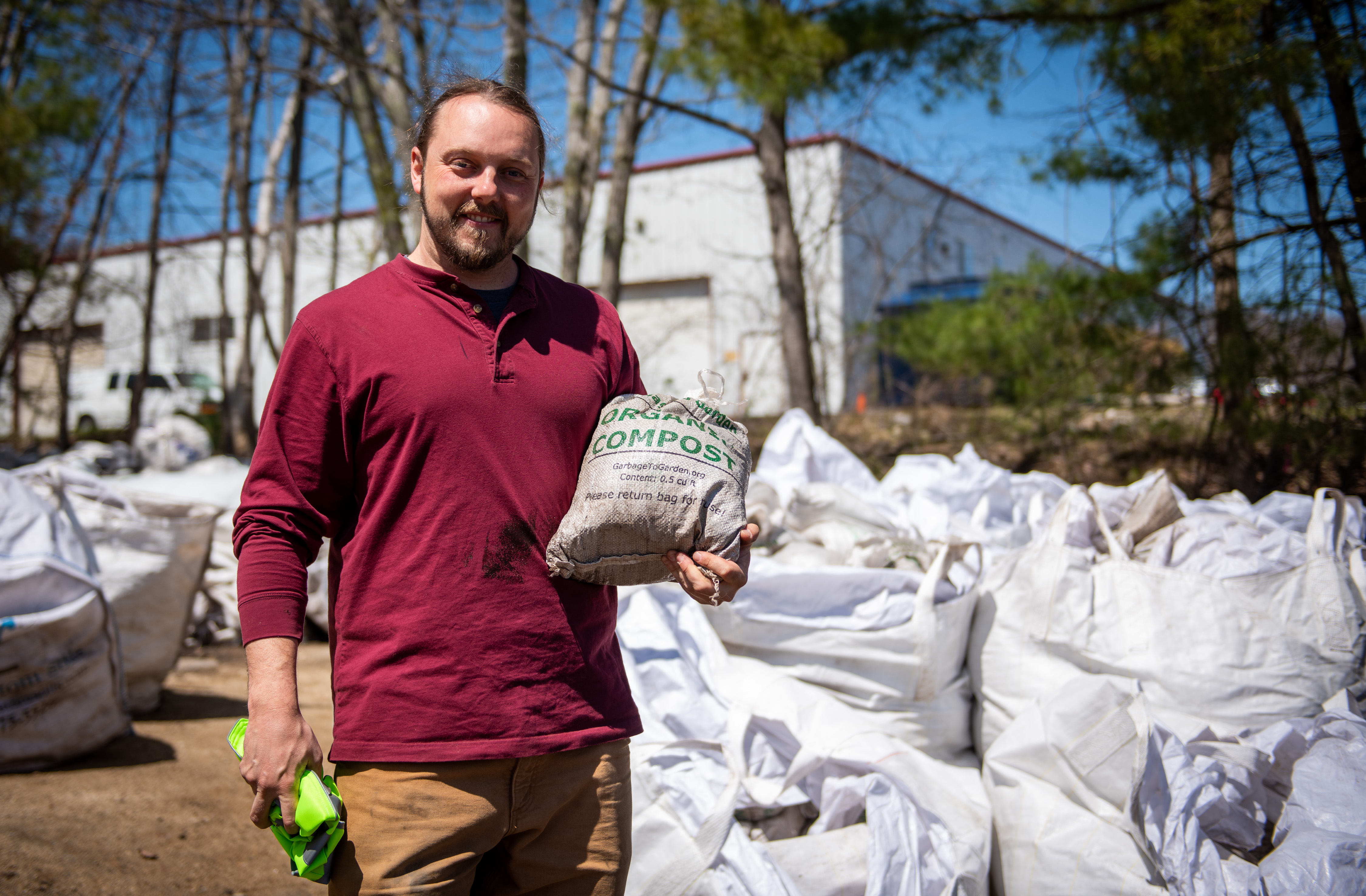 Tyler Frank, Garbage to Garden Founder and CEO
This year's winners are:
Maine Small Business Person of the Year: Tyler Frank of Garbage to Garden of Portland
Maine Home Based Business of the Year: Jane Harrell of 'cause Digital Marketing of Biddeford
Maine Veteran Owned Small Business of the Year: Brad Nadeau of Stars & Stripes Brewing Company of Freeport
Maine Woman Owned Small Business of the Year: Amanda O'Brien of eighteen twenty wines of Portland
Maine Minority Owned Small Business of the Year: Dolgormaa Hersom of House of Languages of Portland
Maine Micro-Enterprise of the Year: Alison Thibault of WindHorse Arts of Vinalhaven
Winners will be honored at an awards ceremony later this month in Hallowell.
Pingree launched the first-ever Bipartisan Food Recovery Caucus in 2018, and included provisions in the 2018 Farm Bill to create the first full-time food loss and waste liaison at USDA, a composting and food waste reduction pilot program, and the Local Agriculture Market Program (LAMP) to reduce on-farm waste.
She has also introduced and cosponsored several bills to combat food waste and food insecurity, including the Food Date Labeling Act, FIND Food Act, School Food Recovery Act, Zero Waste Act, COMPOST Act, Agriculture Resilience Act, National Food Waste Reduction Act, and Food Donation Improvement Act. Many of these initiatives were included in the House Select Committee on the Climate Crisis's first-ever comprehensive report on climate change.
###
Stay Connected
Enter your email address to get the latest updates